By katze on 27. March 2020
The anarchist book fair has been moved into autumn 2020. The new date will be from the 23rd to 25th October 2020. As organizers, we came to this decision. The reason is, like you may have guessed, the spread of the coronavirus. With our book fair we wanted to get together with as many people […]
Posted in Info | Leave a response
By katze on 10. July 2019
After there was the anarchist book fair in Mannheim, it is now once again our turn! Even the "Verfassungsschutz" (the German "office for the protection of the constitution") noticed that the last book fair in Freiburg was a success, and wrote about us: The comprehensive program encompassed lectures, concerts and a "action training" to "prepare […]
Posted in Info | Leave a response
By katze on 25. April 2018
A bit tired but happy we look back on a great weekend. Full of sun, lectures, book stands, concerts and workshops. We had a lot of fun organizing the book fair! We also want to thank all the people that helped us, be it by offering books, cooking, lecturing, offering workshops or helping out at […]
Posted in Info | Leave a response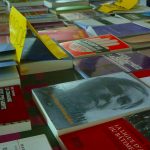 By katze on 22. April 2018
The last day has started, and the First Aid Workshop and the Book Lecture by Liberatout are occurring right now. So here we have a final update on the schedule for today, since we were forced to switch some things around. The update on Rojava and the situation in Germany has been cancelled sadly, so […]
Posted in Info | Leave a response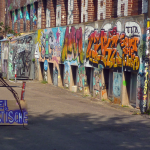 By katze on 20. April 2018
The book fair is about to begin! At 5pm we will welcome our guests and then start with Tar Sands, as the opening Lecture. But before that happens, here a last update. We have even more events for sunday. Thus, the book fair will go untill 5pm on sunday, with the concert by Dishlicker […]
Posted in Info | Leave a response
By katze on 16. April 2018
…and a lot to do. At least for us. But a lot is already planned. The publishers which will be present during the book fair can be found on our website. The events we have scheduled for friday afternoon and evening are also ready to be presented, as well as the whole of saturday and […]
Posted in Info | Leave a response
By katze on 26. March 2018
With joy we can announce the first stands by several publishers, magazins and other organisations which will be present during our anarchist book fair: Die Buchmacherei Espace Noir Institus für Syndikalismusforschung Zeitschrift Revista BUNĂ Verlag Barrikade Unrast Verlag Edition AV
Posted in Uncategorized | Leave a response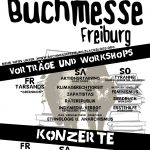 By katze on 22. March 2018
Sadly no english picture, sorry! But our first draft of events is done. You can find a description of the whole programm so far under the rider "Schedule", where we have gathered what will happen on friday, saturday and sunday.
Posted in Uncategorized | Leave a response
By katze on 10. November 2017
We are organising an anarchist book fair in Freiburg im Breisgau (Germany) on the weekend of the 20th April. There will be workshops, lectures/discussions, book stands and more! The location is most likely going to be the Autonomous Center KTS. More information will be made available soon.
Posted in Info | Leave a response